Deftones Cancel Bangkok Concert -- Fans RIOT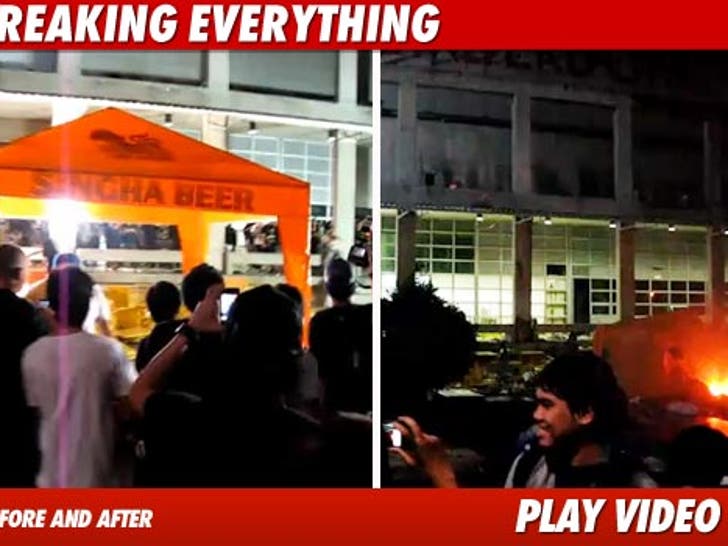 Angry Deftones fans went on a violent RAMPAGE in Thailand last night -- setting fires outside the venue -- when the rock band canceled a show more than an hour after they were scheduled to perform.
Furious concertgoers smashed a beer garden outside the Thunderdome arena in Bangkok -- after organizers announced the show had to be canceled due to electrical problems.
Cops arrived to the scene to stop the madness -- but no arrests were made. The Deftones have since issued an apology on their website.