Dr. Dre -- Subtle Attack on 50 Cent?!?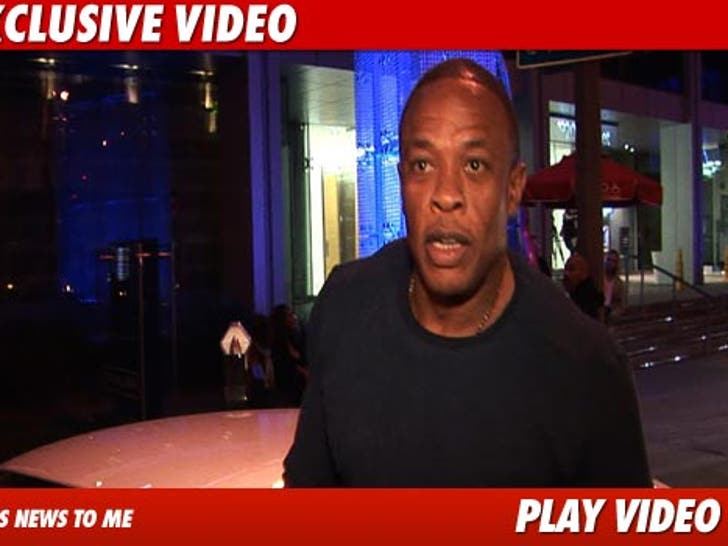 Dr. Dre totally DISSED his former protege 50 Cent in Los Angeles the other night ... maybe ... possibly ... OK, we're really not sure -- but it's all on tape!!!!
Here's the back story -- 50 went on a Twitter tirade this week, claiming Dre HATES him because he's launching a line of headphones to compete with Dre's "Beats" line.
But when we asked Dre about the beef out in front of Boa Steakhouse in Hollywood Tuesday night ... Dre simply replied, "I never heard of his headphones."
DISS!!!!!!!!!!!! (maybe). Check out the video.