Clark Gable -- I'm Suing the Guy Who STABBED Me!
Clark Gable
I'm Suing the Guy
Who STABBED Me!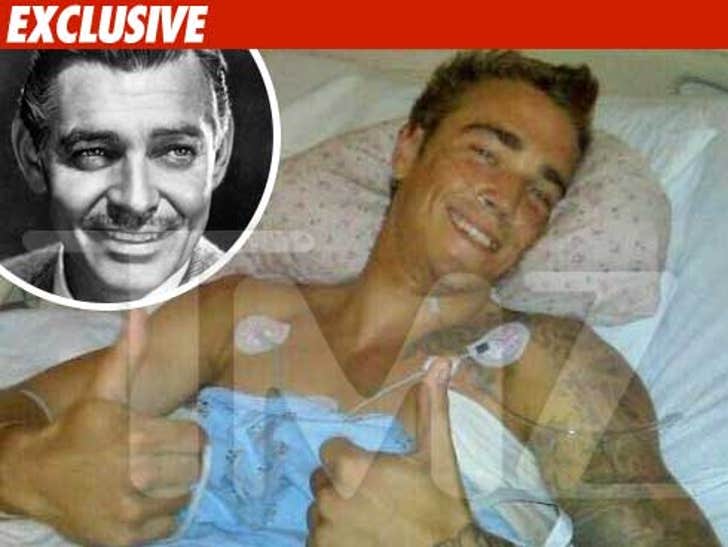 Clark Gable III -- grandson of the legendary actor -- has filed a lawsuit against the man who allegedly stabbed him in the chest during a house party in 2009 ... TMZ has learned.
According to the suit, Gable claims he was leaving the party in Calabasas, CA ... when two men began to harass the partygoers ... and one of the guys held a knife to Clark's friend's throat.
Gable claims he rushed to help his friend ... when the men turned on Clark ... and one of them stabbed CB3 in the left-side of his upper torso.
Clark claims he suffered "profuse bleeding, a punctured and collapsed lung, and he could not breath."
Gable had to be airlifted to UCLA Medical Center -- where, according to the suit, "he was placed in intensive care ... for seven days and he almost died."
One day after being discharged from UCLA, Clark claims he woke up with a re-collapsed lung and had to be rushed back to the hospital for a three-week stay ... and had to undergo extensive surgery.
Clark -- who insists he's "still recovering from this nightmare" -- is suing for more than $25k in damages.