Charlie Sheen's 'Married' -- Parties with MLB Legends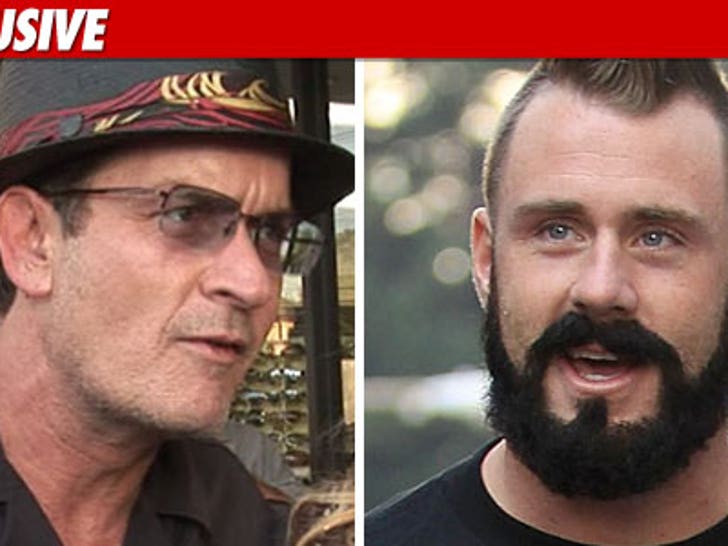 Charlie Sheen tells TMZ ... "I'm married ... to baseball" ... and we now know which legendary MLB "spouses" he invited to party at his home on Friday ... and it's pretty damn impressive.
Sheen tells us ... in addition to flying in SF Giants pitcher Brian "The Beard" Wilson on his jet from Arizona to L.A. ... Charlie also imported Kenny Lofton, Todd Zeile, Eddie Murray, Lenny Dykstra and others.
We're told Pete Rose was supposed to show ... but got stuck somewhere and couldn't make it.
Charlie says he assembled the crew to screen his classic flick, "Major League" ... and he even brought in the writer and director, David S. Ward, to give an introduction in Charlie's private theater.
During the party, Charlie let some of the guys try on Babe Ruth's 1927 World Series ring ... which Sheen purchased at an auction more than a decade ago.
Charlie called it, "The ultimate VIP baseball excursion."