Slam Dunk Contest Kid -- I Can BREAKDANCE!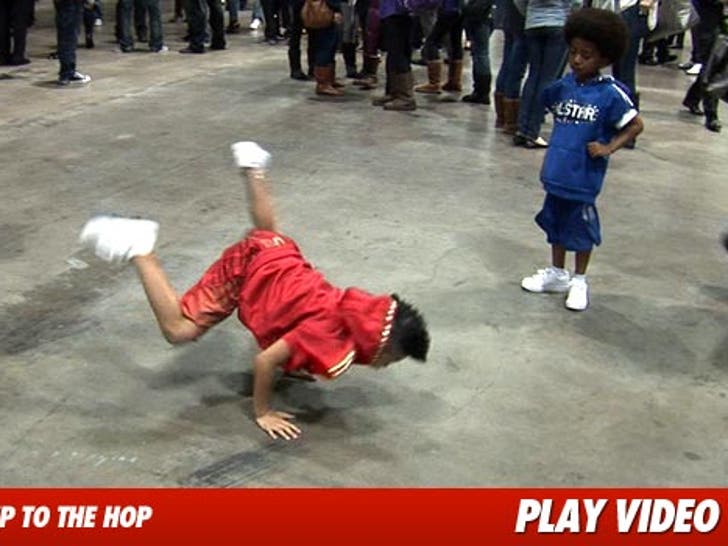 Remember the little boy who lost his toy during the NBA Slam Dunk Contest this weekend??
Turns out ... the kid can MOVE!!!
Mohawk'd 10-year-old Bailey Munoz (aka Future Funk) was hanging with his pal Miles Brown backstage after the celeb All-Star game ... where the lil' breakdancers busted out some CRAZY moves!
In case you missed Bailey's cameo during the dunk contest -- check it out here. Have you ever seen a grown man dunk a basketball and bite a stuffed animal at the SAME TIME???