Charles Manson's Attorney Giovanni Di Stefano Asks Obama For Pardon
Charles Manson's Attorney
Asks Obama For Help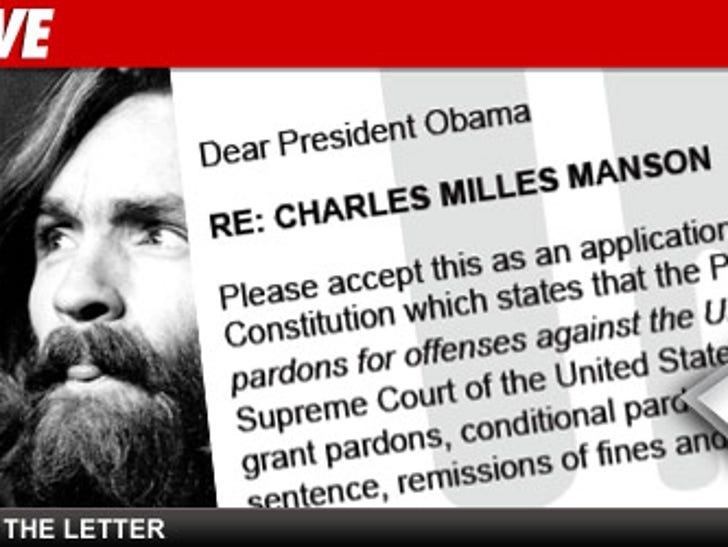 Giovanni Di Stefano -- known as "The Devil's Advocate" -- tells TMZ, he wants the Prez to set Manson free.
Di Stefano -- who has also repped the likes of Saddam Hussein -- says Manson was nothing more than a cult leader, not a murderer -- Manson didn't do the killing. Di Stefano says at worst, Manson is guilty of telling his followers to "do something witchy" -- never specifying murder.
Di Stefano complains, "Manson has been made out in America to be the Satan of the criminal justice system. He does not deserve the title."