Charlie Sheen -- Shark Sighting During Yacht Party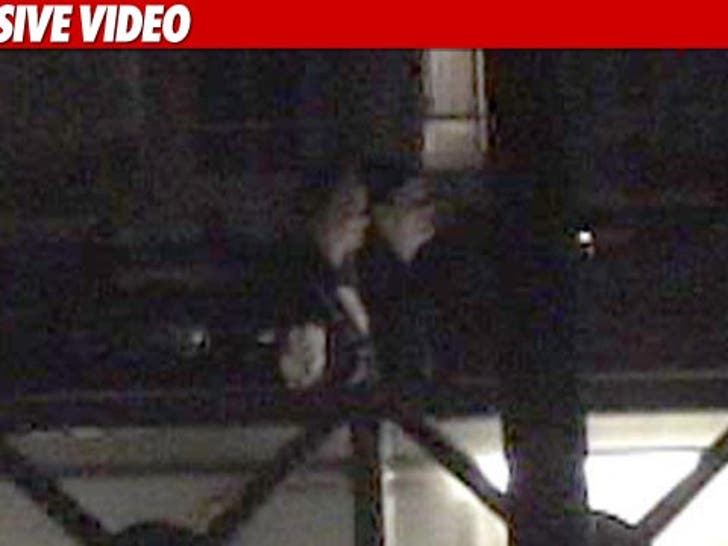 Charlie Sheen had another INSANE movie screening last night ... this time renting a 100 foot yacht for a private at-sea showing of "Jaws" ... TMZ has learned.
TMZ obtained video of Charlie deboarding the yacht he took out in Marina Del Rey last night ... along with the mystery woman (see below) he was seen kissing out in Calabasas yesterday.
Sources close to Sheen tell us both of Charlie's "goddesses" joined the actor on the ship .... along with some of Charlie's closest friends.
While Charlie hasn't identified the third person in his 3-way relationship -- all signs now point to porn star Bree Olson ... who posted a tweet last night revealing she was one of the passengers on the movie cruise.