Justin Bieber & Charlie Sheen on TMZ Live - REALLY!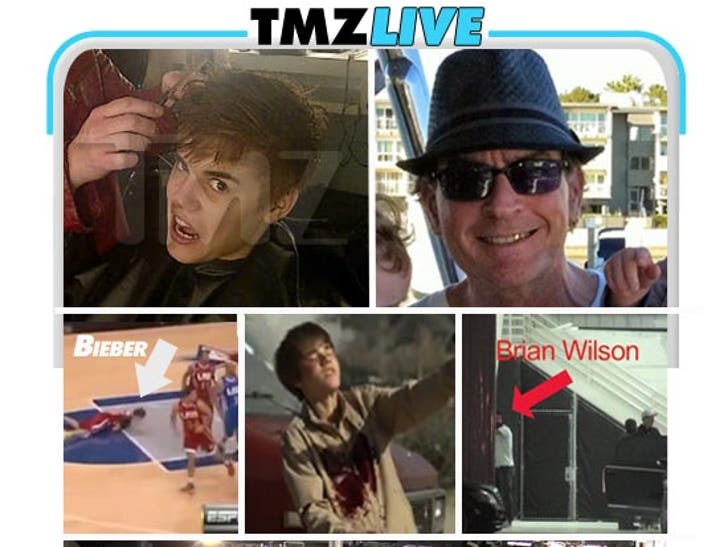 (1:28) Justin Bieber's on the phone!!! Is he mad at Common for their run-in at the NBA celebrity All-Star game?
(2:50) Bieber's a dead man on "CSI" ... and he lets us know his favorite part about the shoot.
(4:00) Bieber is coy about sending Selena Gomez a TON of flowers.
(5:10) Warning Biebettes -- Justin cut his signature 'do ... and we have a photo! Bieber tells us why he decided to get a trim.
(9:52) Did we ruin Justin's birthday surprise? Looks like it. Sorry 'bout that, Biebs.
(16:50) Charlie Sheen's VIP baseball party ... we have all the details ... and exclusive video.
(25:00) Charlie's ON THE PHONE! And round one goes horribly wrong.
(26:55) Charlie's back! He describes his MLB party like no one else can. Seriously.
(28:32) Charlie let the MLBers wear Babe Ruth's 1927 World Series ring ... you know, the one he OWNS.
(30:15) Charlie has "two goddesses" ... something we'll eventually understand.
(30:50) UNBELIEVABLE NEWS: Charlie says he wants to do "Major League 3"!!! Rejoice!