Lady Gaga Suspected in Grammy Coffin Incident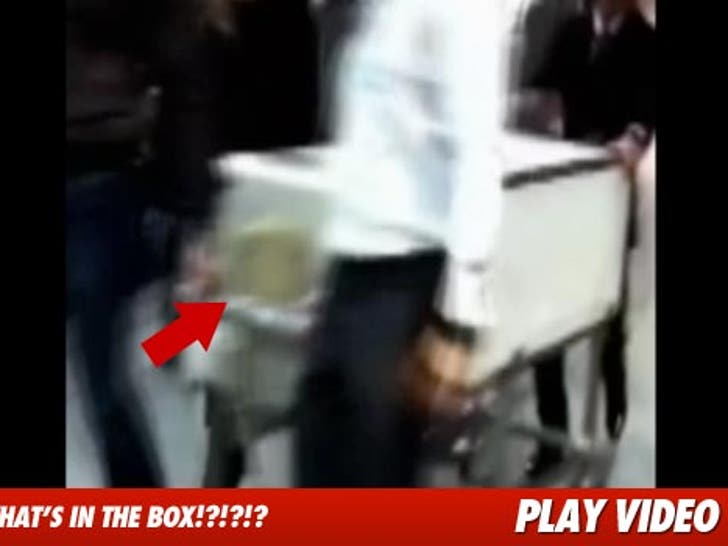 Just hours before the Grammys last week -- a mysterious blonde woman was being wheeled around in a clear coffin-ish box backstage ... and all signs point to Lady Gaga.
Sources behind the scenes at the Grammys tell TMZ ... the woman in the box was spotted backstage right around the time Gaga had finished rehearsing for her performance. And the gang of staffers surrounding the coffin suggests that the person inside was kind of a big deal.
We called Gaga's camp for comment -- but so far, nobody's talkin'.