Carmelo's Nuggets Jerseys -- They GOTTA Go!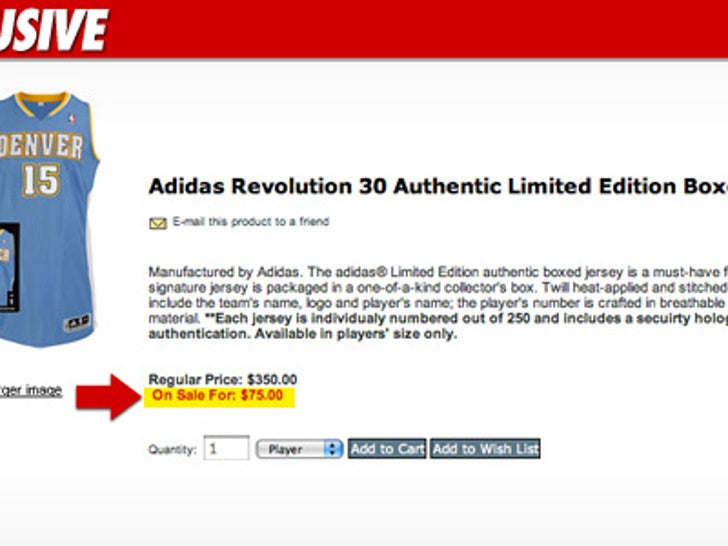 Carmelo Anthony's Denver legacy is nearly worthless now that he's a Knick -- in fact, a local athletic apparel store is desperately trying to dump his Nuggets jerseys ... for a FRACTION of its original price.
According to the website for Altitude Authentics, the formerly $350 jersey is now selling for the bargain basement price of $75.
FYI -- Melo's Knicks jersey is now on pre-sale ... for $249.99 ... but it won't be available until October 1st.
Denver. The new Cleveland.