Justin Tennison -- 'Deadliest Catch' Star Found Dead ... Drugs Found
'Deadliest Catch' Crew Member
Dead
Drugs Found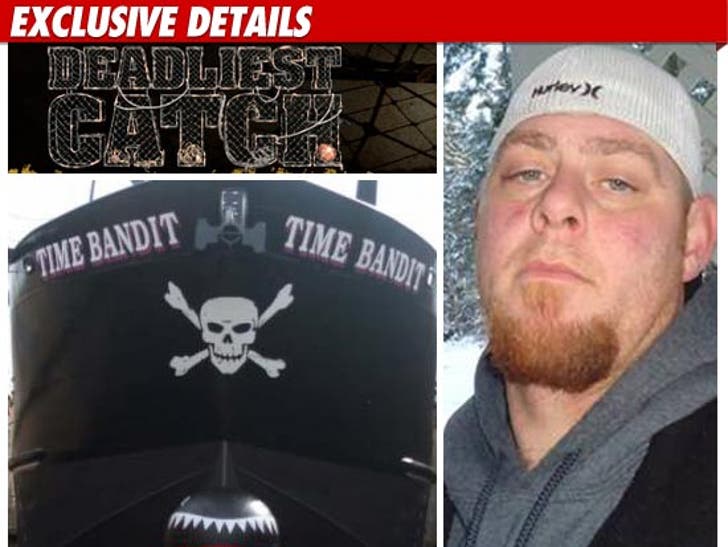 "Deadliest Catch" crew member Justin Tennison of the F/V Time Bandit was found dead in a hotel yesterday ... and TMZ has learned cops discovered drugs and alcohol in the room.
Law enforcement officials in Homer, AK tell us they got a call at 12:52 PM yesterday reporting a deceased male at the Best Western Bidarka Inn. Upon arrival they found 33-year-old Tennison lying on a bed unresponsive.
We're told a search of the room -- which was registered to Justin -- turned up a small amount of marijuana, as well as several bottles of alcohol in the refrigerator. Cops tell us they believe there had been a party in the room the night before.
It's unknown if the booze and drugs played a role in Justin's death -- his body was transported to the State Medical Examiner ... and an autopsy is scheduled for later today.
Time Bandit captain Andy Hillstrand posted on his Facebook page that Justin had served as an engineer aboard the fishing boat during the offseasons -- and just joined the crew as a deckhand a few months ago for the crab season.