Kevin Costner's $4 Million Bison Battle -- The Original Contract
Costner's $4 Mil Bison Battle
The Original Contract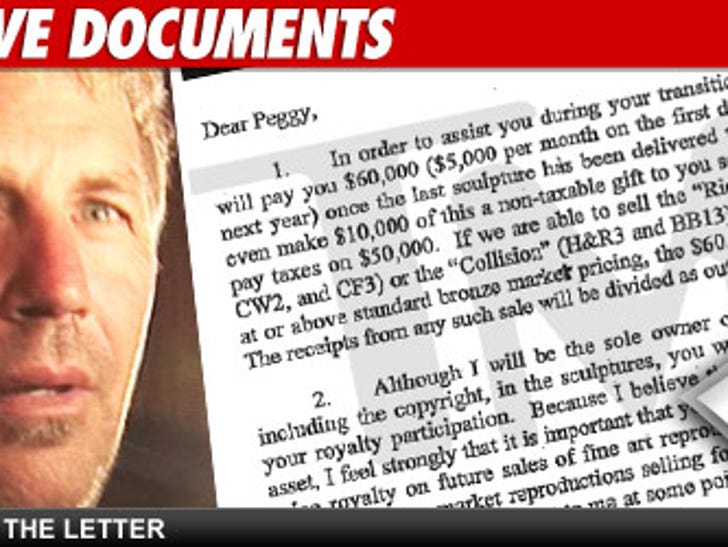 Kevin Costner is on the verge of losing an enormous $4 million bronze bison sculpture ... constructed over the course of SEVEN YEARS -- and TMZ has obtained the contract that could bite him in the ass.
According to the document, Costner -- who commissioned the sculpture in the '90s for a failed resort venture in South Dakota -- promised to sell the statue and split the profits with the artist ... if a) the hotel wasn't built by 2010 ... or b) the statue wasn't "agreeably displayed elsewhere."
Well, the hotel wasn't built by 2010 ... and according to the artist -- a woman named Peggy Detmers -- she never agreed to the statue's current home in a museum owned by Costner ... on the same property where the resort was supposed to be built.
Now, Peggy's tightening the screws in court ... demanding Costner liquidate the bison statue ASAP.
Sources close to the artist tell TMZ, Detmers was originally paid $310,000 for the entire project -- so if it sells for anywhere near its reported value of $4 million ... she stands to make serious money.
So far, the court hasn't made a decision.