Ben Roethlisberger Wedding -- A Summer Affair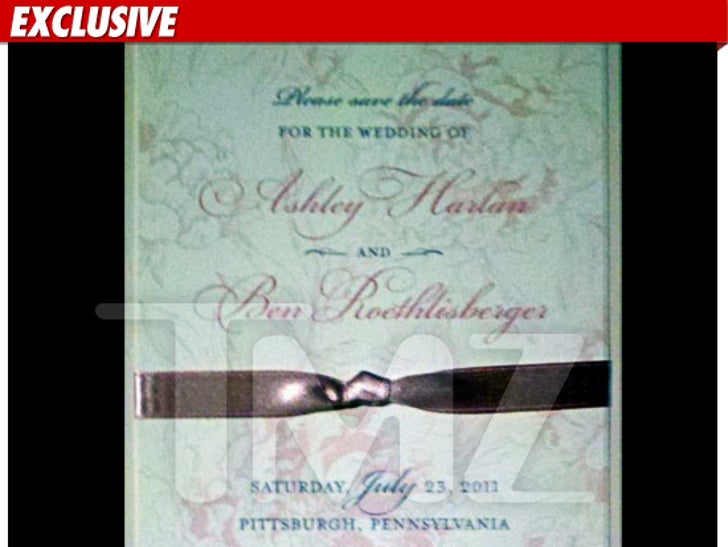 Ben Roethlisberger will be involved in another legal situation with a woman he may or may not be sleeping with ... when he SIGNS A MARRIAGE CERTIFICATE ... and it's all going down in July.
TMZ has obtained a copy of Ben's "Save the Date" cards ... informing guests about his Summer marriage to Ashley Harlan.
Ben and Ashley are all set to tie the knot in Pittsburgh -- but they haven't revealed any specifics about where it will go down.