Charlie Sheen Shopping Book Deal -- Starting Bid $10 Mil
Sheen
Shopping Book Deal --
Starting Bid $10 Mil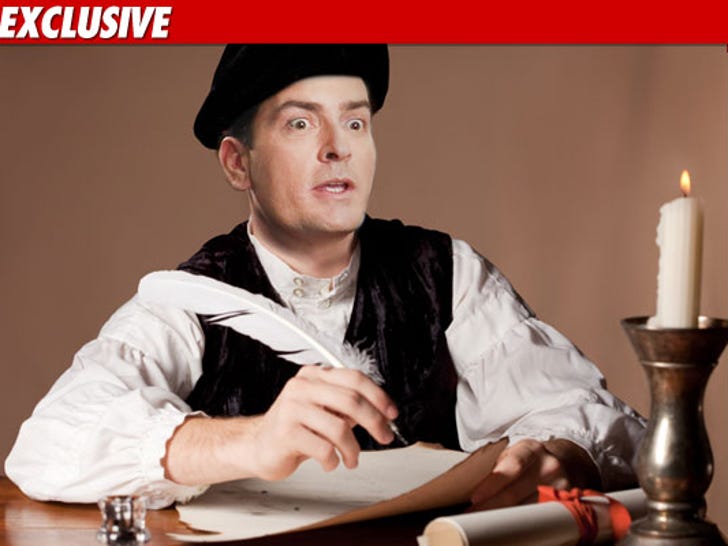 Charlie Sheen tells TMZ he's writing a tell-all book about life on the set of "Two and a Half Men" -- with details about what led up to the final implosion -- and he wants at least $10 mil for the publishing rights.
Sheen tells us he wants the world to know what really happened behind-the-scenes of the show during his 8-year run ... the good times and the bad ... and he plans on naming names -- including co-stars.
We're told Sheen even has a title in mind -- "When the Laughter Stopped."
Sheen says even though he's still working on the book -- he's expecting a bidding war for the publishing rights ... starting around $10 mil.
As TMZ first reported, "Men" honchos shut down production for the season after Charlie told us he wanted to fight creator Chuck Lorre.