MJ's Kids Give Away $10,000 to Honor Dad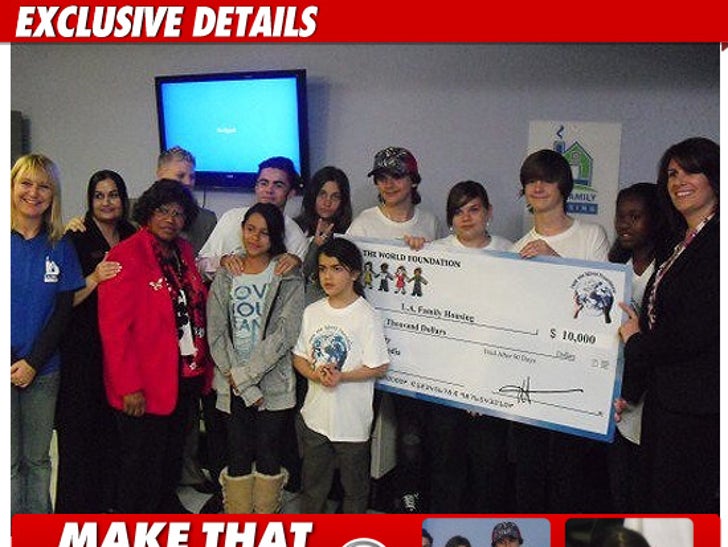 Michael Jackson's children definitely have the bug -- the one that makes you give away large sums of money -- because they just helped make a $10,000 donation to one of MJ's favorite charities.
Earlier this week, Prince, Paris, and Blanket presented a check for $10K to the L.A. Housing Corporation -- a group that provides shelter for homeless families. Sources tell us Michael used to take his kids to volunteer with the group.
We're told the massive chunk o' change came from grandma Katherine Jackson's memorabilia biz.
MJ's heirs made the donation on behalf of his Heal the World Foundation. All three of them joined the group's Youth Board of Advisors last year.