Charlie Sheen -- I'm Gonna Sue 'Em All!!!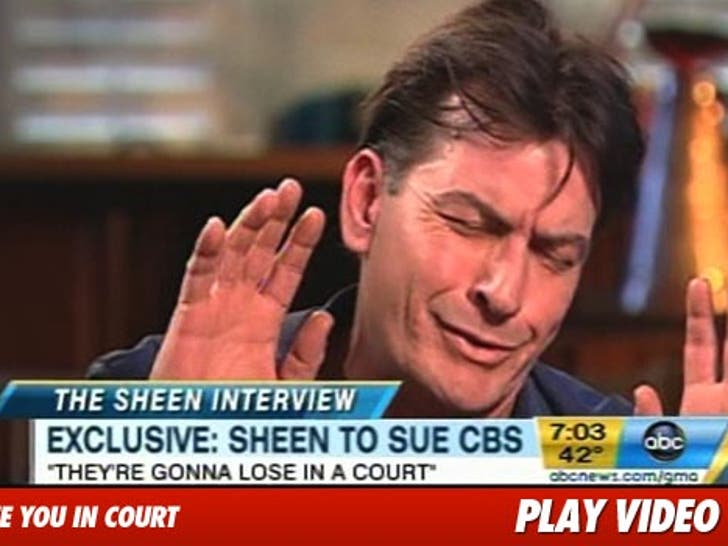 Charlie Sheen says he plans on suing CBS, Warner Bros., and Chuck Lorre for breach of contract -- and he wants to back the money truck up straight to their door.
When asked if he planned on filing a lawsuit over the "Two and a Half Men" fiasco, Sheen told ABC this morning, "Wouldn't you? I don't have a job. I got a whole family to support ... They're gonna put [the money] on a scale and say, 'A little more, a little more. Add some gold! Add some gold! Bingo!' ... I'm here to collect."
As TMZ first reported, even among all this animosity, Sheen wants to do a season 9 and even a season 10 ... if they paid him $3 million an episode plus a $20 million signing bonus.
You can see the full interview below:
Wait ... there's more. Sheen did "Today" also, so you can watch that below ...