Aguilera's Boyfriend -- The SAD Walk Out of Jail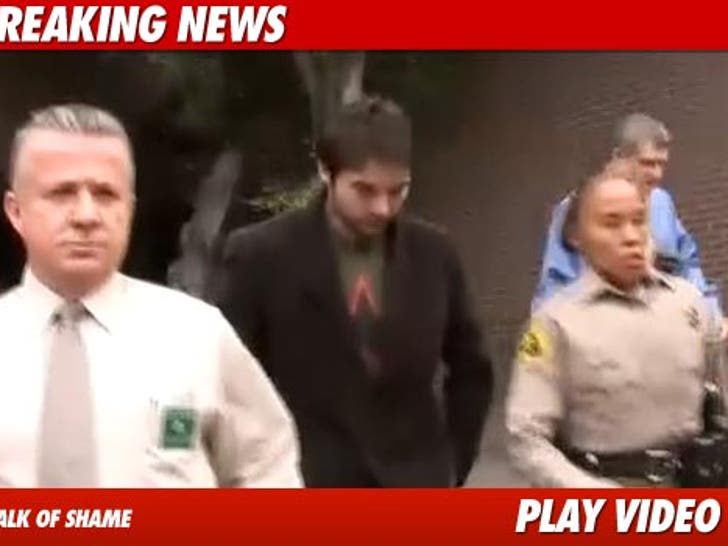 Christina Aguilera's 25-year-old boyfriend Matthew Rutler has just been released from the pokey following his DUI arrest early this morning ... and he couldn't have looked any sadder.
Rutler -- still wearing the sportcoat he rocked last night -- was totally silent as he was escorted out of the West Hollywood Sheriff's Department.
He was whisked away by a waiting SUV ... probably to Christina's house ... where the two will have plenty to talk about.