Brooke Mueller: I Didn't Send Anti-Semitic Text!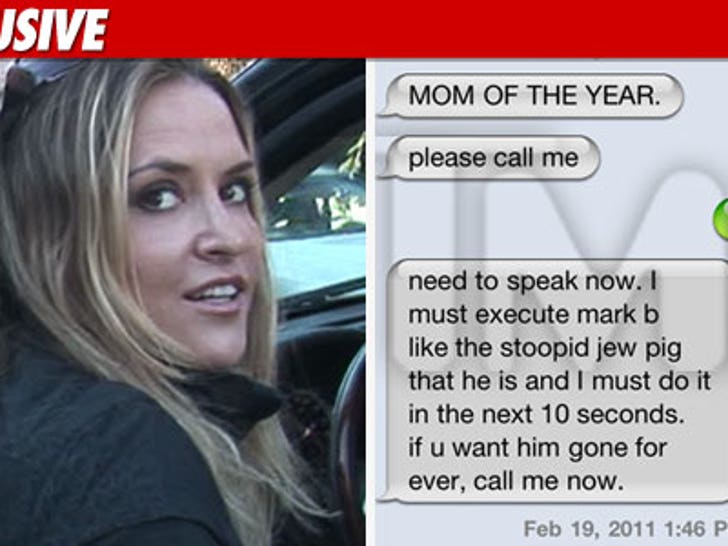 Sources directly connected with Brooke Mueller tell TMZ ... Brooke has an airtight alibi to prove she didn't send the anti-Semitic text on Charlie Sheen's phone to herself -- and the alibi is Paris Hilton.
We're told Brooke claims she can prove she was shooting her reality show with Paris at her Los Feliz home in L.A. the entire day in question. Brooke says she was never near Charlie or his phone on that day -- February 19.
TMZ broke the story, the text in question reads in part, "I must execute mark b like the stoopid jew pig that he is."
Charlie denies sending the text. And Charlie claims both goddesses will testify they saw Brooke with his phone that day.
And, sources connected with Brooke tell us ... she is stone-cold sober.