David Arquette in Head-On Car Accident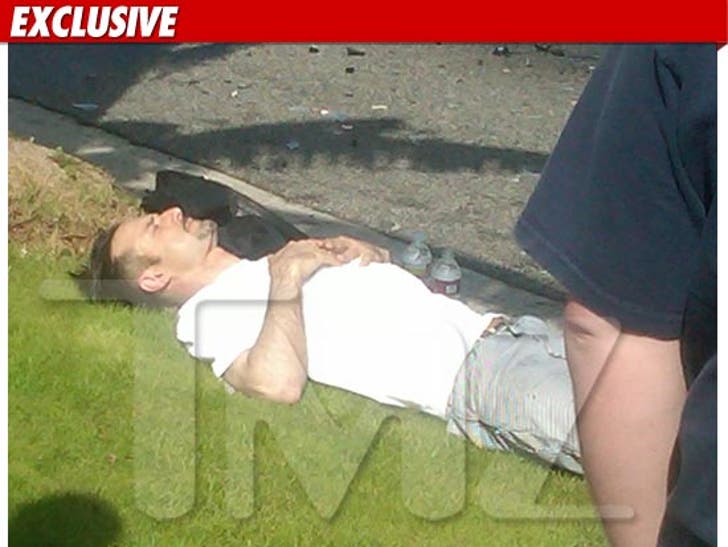 David Arquette was just involved in a head-on collision and he's injured ... TMZ has learned.
David was driving in West Hollywood just a few minutes ago ... when his car veered into oncoming traffic.
David is lying on the ground right now -- bleeding -- as fire trucks are racing to the scene.
A witness tells TMZ ... David was behind a car that stopped suddenly. David then swerved to the left to avoid hitting the car and went into oncoming traffic. David slammed into a car going in the opposite direction.
David was driving a silver Cadillac.
We're told David was on his way to Burbank airport to board a private jet which was going to Las Vegas, for the grand opening of Sugar Factory -- a candy store at the Paris Hotel. He was supposed to attend a party hosted by Kim Kardashian.
UPDATE: He's being taken away by ambulance right now.
UPDATE 3:13 PM PT: Authorities now say the drivers of both vehicles suffered minor to moderate injuries.