Charlie Sheen Hot Dog -- A Mouth-Burning Breakdown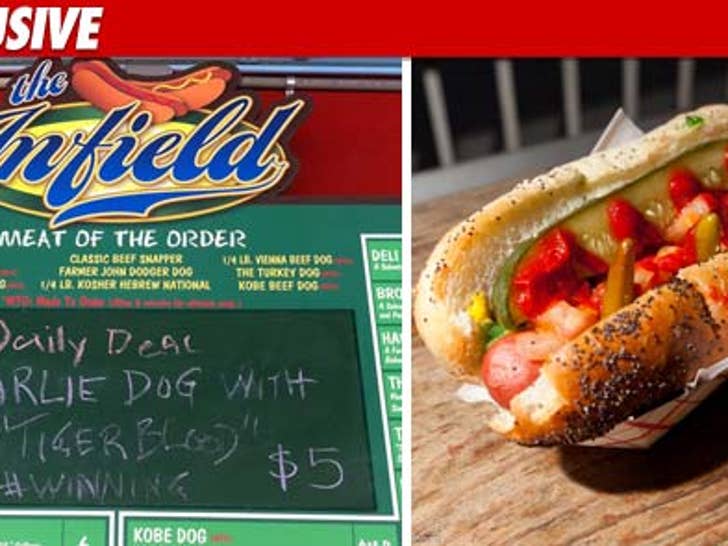 The Charlie Sheen hot dog -- which Charlie made famous on Twitter -- is packed with onions, relish, tomatoes, mustard, peppers and a pickle ... but the real kicker ... it's COVERED in tiger blood.
The people at the Infield Hot Dog Stand in Sherman Oaks, CA call it the "Charlie Dog" -- and it all comes on a poppy seed bun, including tiger blood ... the house name for Sriracha hot sauce.
Sources at the stand tell TMZ, business has been booming ever since Charlie tweeted the pic on Wednesday (left) -- but it's all been a little one-sided ... because for some reason, Charlie's spicy little hot dog is way more popular with the ladies.
Sometimes a joke is just too easy to make.