"Jersey" Angelina -- Wrestling Is My Dream Job
'Jersey' Angelina
Wrestling is My Dream Job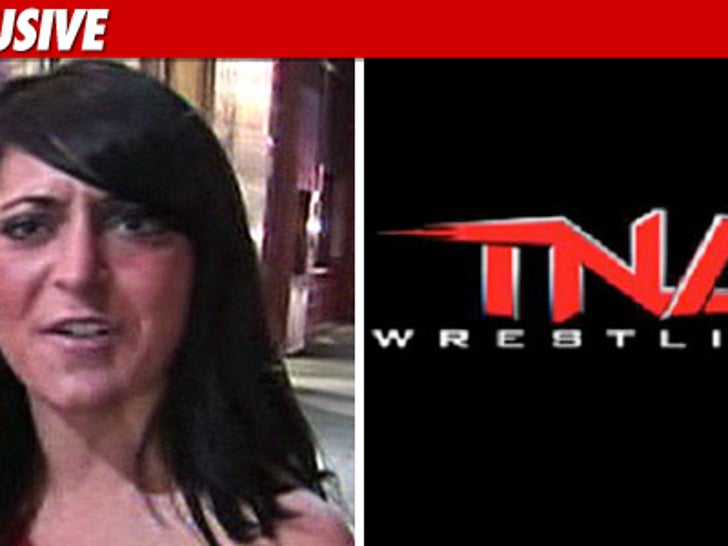 Forget reality television -- former "Jersey Shore" star Angelina has found her calling ... and we're told, it involves fighting gorgeous women in a wrestling ring while thousands of people watch.
Sources close to Angelina tell TMZ, it all started after her appearance on TNA last week -- Angie had the most incredible time getting choked out by a smoking hot blonde chick ... and now she's hooked on suplexes and sleeper holds.
According to sources, she's already taking her new career ambitions extremely seriously -- in fact, the former "Jersey" girl is all set to begin training next Tuesday at the Independent Wrestling Federation in West Paterson, NJ.
It starts out pretty basic -- holds, how to take a fall, etc. -- but the schedule is pretty grueling ... four days a week.
So far, no word on any long-term deal with TNA or WWE.