[VIDEO] Ex-WWE Wrestler Shad Gaspard -- The SHOCKING Arrest Footage
Ex-WWE Wrestler
The SHOCKING
Arrest Footage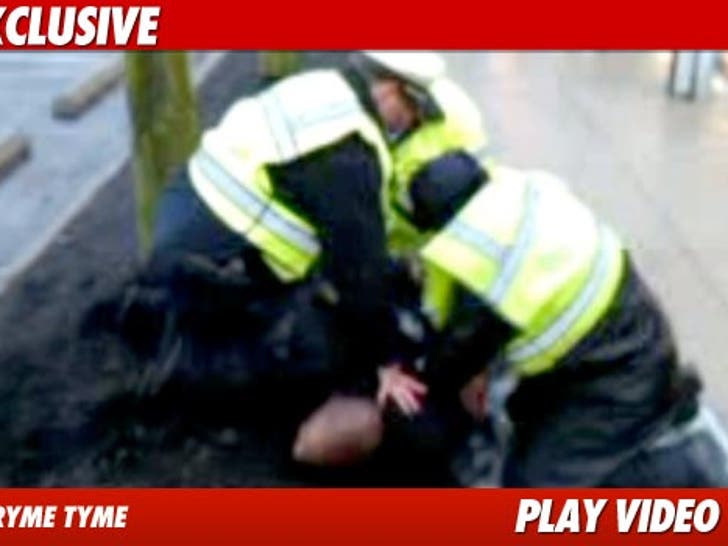 THREE cops held ex-WWE superstar Shad Gaspard down on the concrete in Ohio this weekend ... insisting he was resisting arrest, despite a crowd of witnesses who say Shad did nothing wrong ... and it was all caught on tape.
TMZ obtained the footage -- which begins moments after the 6'8", 300 pound wrestler was taken down to the ground by Columbus PD officers who accused him of jaywalking ... an accusation Shad vehemently denied.
At one point during the incident, Shad can be heard saying, "Why am I being arrested? Because I'm big and I'm black?"
One of the officers approaches the camera man and explains, "[Shad] was resisting."
At least 3 people who witnessed the arrest shouted at the officers -- insisting Shad was being treated unfairly. The man operating the camera is Strikeforce fighter Josh Barnett.
Shad tells TMZ he feels he's the victim of racial profiling -- and claims during his ride to the police station, he heard the arresting officer saying, "He's just one more ..."
Shad adds, "I don't know exactly what to do yet, but I will fight this as much as possible."
He continues, "I'm not doing it for the money, I have the means, I'm doing this so cops don't think they can do this to someone else ... it's not right."
Shad is due back in court later today. So far, no word back from Columbus PD.