'Two and a Half Men' Set -- Sheet Happens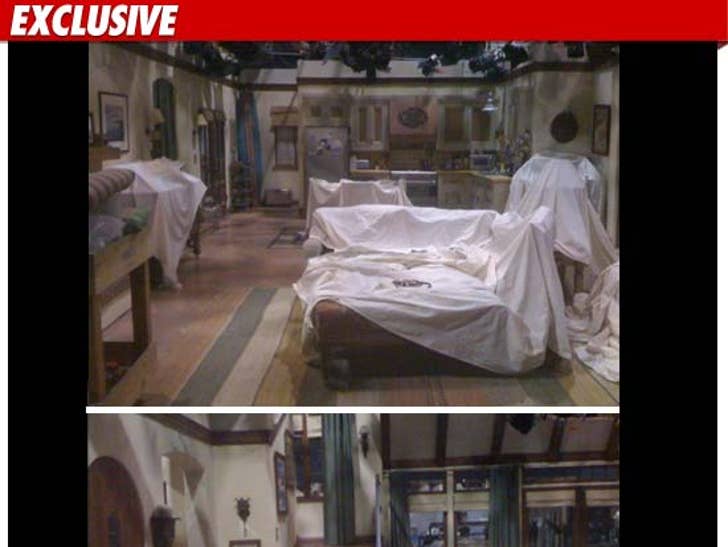 The "Two and a Half Men" set ... is now a really expensive storage unit ... TMZ has learned.
TMZ spoke with multiple members from the "Men" production crew ... who tell us the set has been "dead" for more than a month ... with white sheets covering the furniture while the fate of the show hangs in limbo.
But, the studio isn't letting the space go to waste -- we're told the unit, located on the Warner Brothers lot, is also being used as a waiting room for lowly extras working on "The Big Bang Theory" ... another Chuck Lorre production.
As we previously reported, "Two and a Half Men" has been on an indefinite hiatus since January. We're told execs are still deciding whether to replace Sheen or simply can the show for good. .