Charlie Sheen Tour -- Sold Out in 18 Minutes!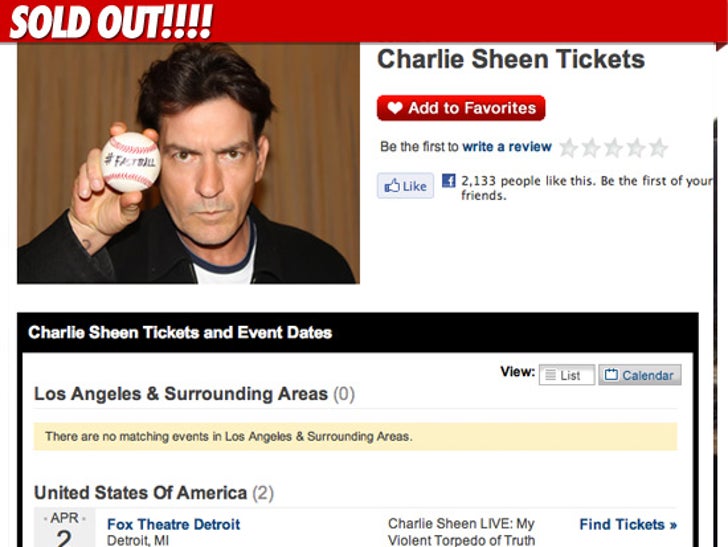 Charlie Sheen has won the Internet again -- his upcoming mini-tour sold out in just 18 minutes ... and now he's planning on adding extra shows.
We're told the time is a Ticketmaster record and that Charlie will be adding additional tour stops some time in the near future.
Charlie's official website says $1 from every ticket sold will go to the Red Cross to help victims from the earthquake in Japan.
Sheen celebrated the sell out in typical Sheenist fashion, saying via Twitter: "Fastball; Detroit/Chicago sold out in minutes... Thanks to Sheen's Cadre..! #WINNING c"