Charlie Sheen, Brooke Mueller Take Drug Tests
Charlie Sheen, Brooke Mueller
Take Drug Tests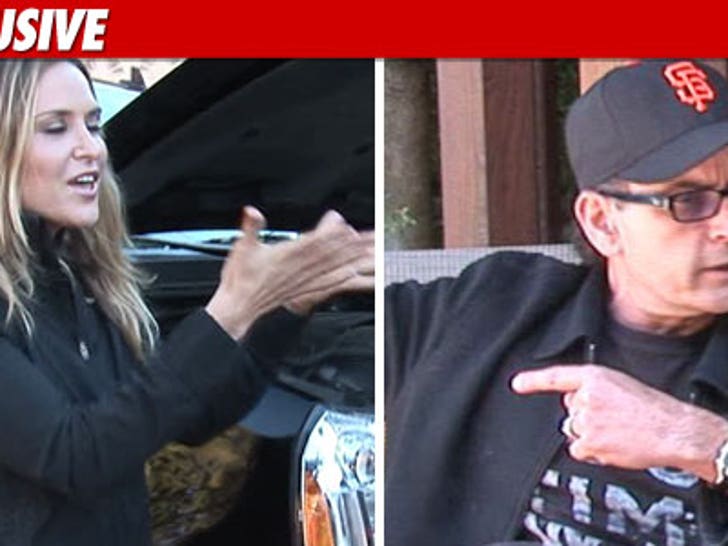 Charlie Sheen just left a drug testing facility in the San Fernando Valley, and it's part of his custody agreement with Brooke Mueller.
Part of the agreement requires Charlie to get tested. It likewise requires Brooke to submit to drug testing, and we're told she's on the way to the facility right now for her test.
UPDATE: Outside the facility, Brooke said she was confident she passed the test.