Brooke Mueller Gets Temporary Restraining Order Against Charlie Sheen
Brooke Mueller
Gets Restraining Order
Against Charlie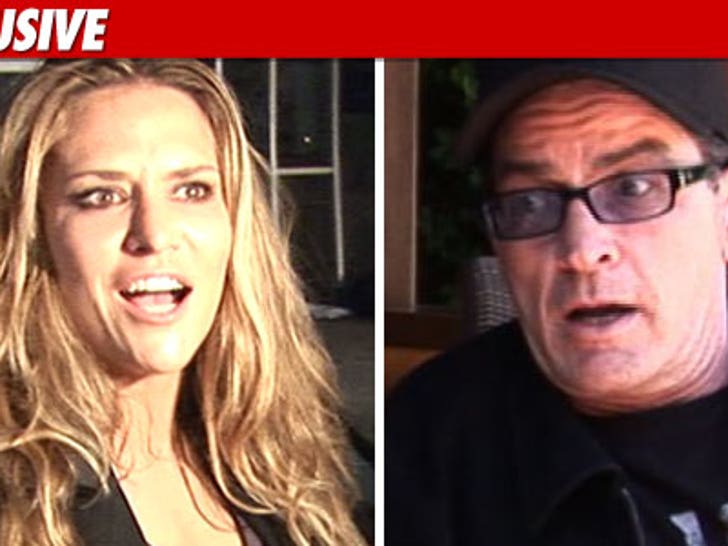 Brooke's lawyer just got an emergency order in L.A. County Superior Court, without giving notice to Charlie.
The order requires Charlie to stay 100 yards away from Brooke and have no contact with her.
We're told the issue of the custody of the twins was raised in court but they are not mentioned in the order.
TMZ broke the story ... Brooke went to cops today trying to get the twins, but under the custody agreement it's Charlie's day.
Charlie tells TMZ, "Great. I was already planning on staying 100 parsecs away from her." BTW, a parsec is a "Star Wars" term for 3.26 light years.