'Idol' Singer's Sweet Hometown Treat
'Idol' Singer's
Sweet Hometown Treat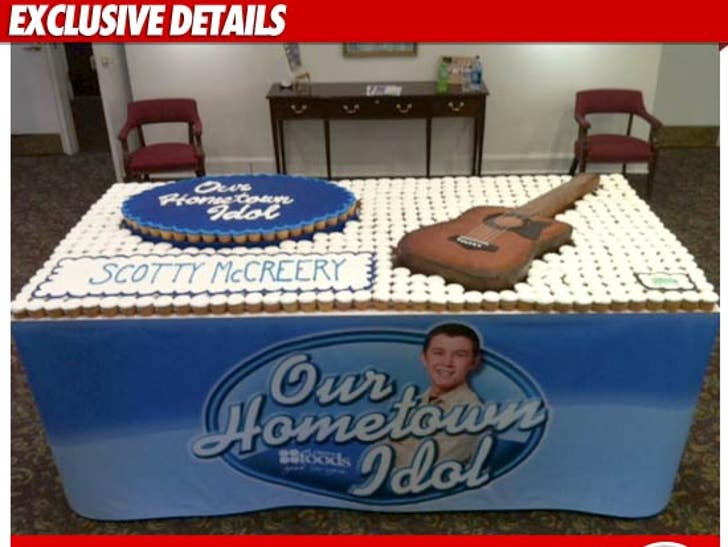 "American Idol" country singer Scotty McCreery's hometown bosses have his back in the competition… and to show their support they baked him a giant cake.
McCreery's hometown of Garner, NC has been holding big "Idol" viewing parties -- and this week the market he works for sent over a giant cake made out of 1,000 cupcakes.
The Bakery Director at Lowes Market tells TMZ they plan on showing their support by sending more of the mammoth cakes -- which take 12 hours to bake and use 100 pounds of icing -- to future viewing parties as well.
And just in case "Idol" doesn't work out ... we're told the market is holding McCreery's job.