TMZ Live -- Vanessa Hudgens' New Nude Pics War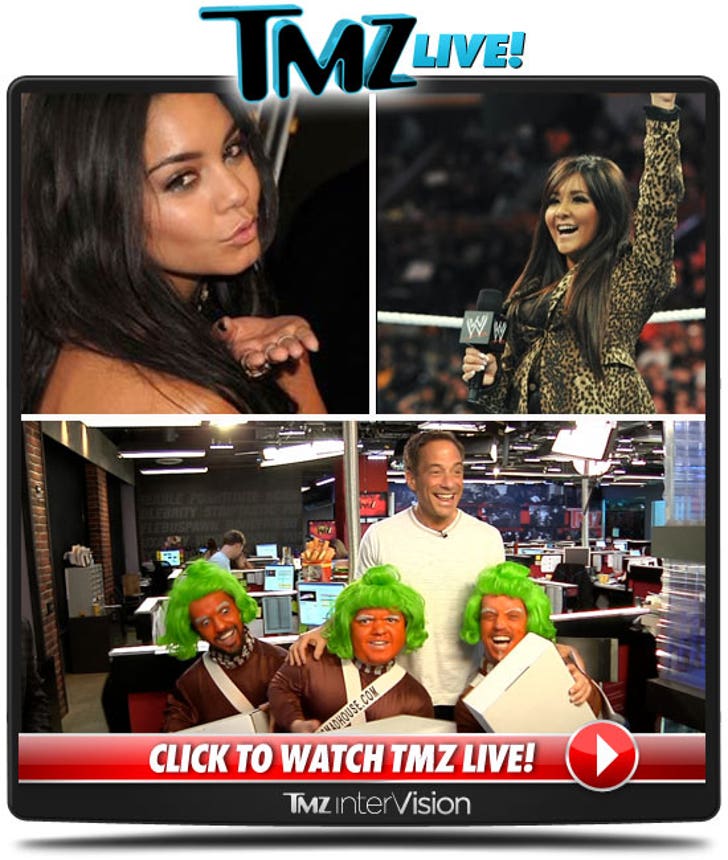 (:45) Will Charlie Sheen have anything to say about Kacey Jordan's alleged suicide attempt?
(2:12) Alejandra Jackson didn't get kicked out of the Jackson compound today ... but is it inevitable?
(6:00) So ... there are Oompa Loompas in the studio. Don't ask.
(11:00) What is Harvey going to do with the proceeds from his single with Paul Anka?
(15:00) Snooki wrestling update with Ryan -- and why he thinks the WWE is ripping off TNA.
(18:15) An old photo of Harvey surfaces from his law school days.
(22:00) Does the TMZ Cares number actually work? Bad news ... it does ... and the message on the other end of the line could mean trouble! An update on this later in the show.
(24:15) What's the average length of time a celebrity divorce takes to settle?
(25:30) Twitter time! Questions about Charlie and Brooke's custody battle, and why Oksana wasn't charged over the alleged baby shaking incident.
(27:00) Good news ... the TMZ Cares number posted in the viewer question was wrong -- and the REAL TMZ Cares number isn't vulgar. Whew.