Gallagher -- I'm Selling My Props To Save My Home!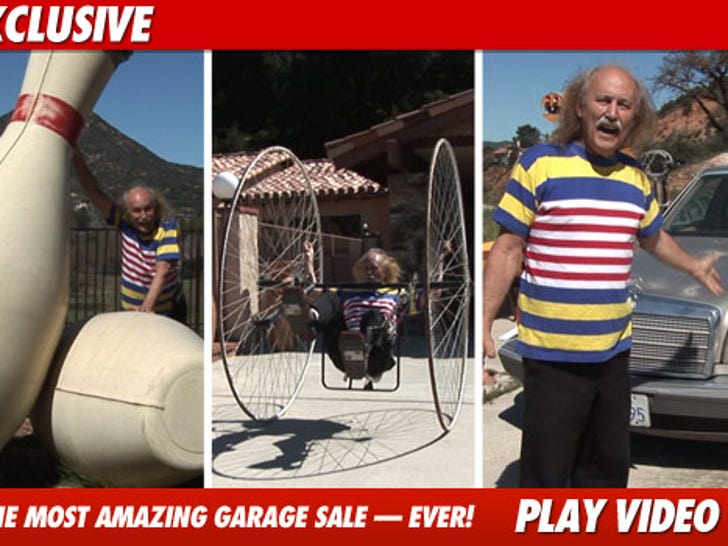 Gallagher has another emergency on his plate -- TMZ has learned the bank is threatening to seize his L.A. home ... and the comic is now selling off his props in an effort to save his property.
Just days after suffering a heart attack during a live performance last week, Gallagher told us he's having financial issues and needs to raise some cash in a hurry ... or else.
Among the items Gallagher is hoping to sell -- a set of giant bowling pins, an oversized tricycle, a bike contraption, tons of weird contraptions ... and a 1989 Mercedes ... but he can't find the key.
As far as his health is concerned ... the 64-year old comedy legend tells us he's feeling "fine" after doctors placed a stent in his heart -- and is excited to get back onstage so he can smash more stuff.
Check out the video to see some of the awesome stuff he's selling!