Charlie Sheen Rake$ It In On Tour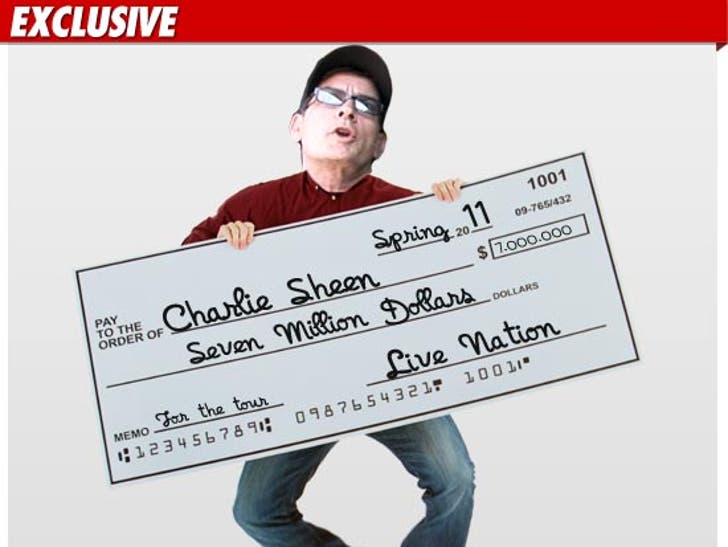 Charlie Sheen will make $7 million dollars on his "Charlie Sheen LIVE: My Violent Torpedo of Truth" tour ... TMZ has learned.
Sources connected with the concert tour tell us ... the deal is for Charlie to perform on 21 dates. He'll get 85% of the profits, with Live Nation getting the remaining 15%. Charlie's cut is projected to average between $250,000 - $275,000 for each show.
And there's more ... Charlie will get additional $$$ for after-parties and merchandising with 200,000 pieces of merchandise already shipped out for the show.
In all, we're told Charlie will pull in $7 million in a month.
The show will last 1 hour and 15 minutes. It's essentially Charlie doing comedy in a chair, so the overhead is minimal.
And since the shows are selling out off of Charlie's Twitter, there are no advertising costs.