Kacey Jordan -- I Wasn't Trying to Kill Myself!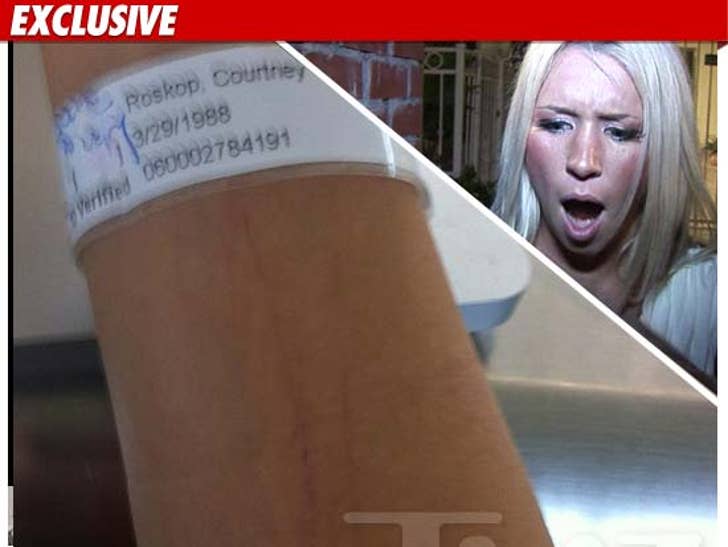 Kacey Jordan -- the porn star from Charlie Sheen's January cocaine binge -- tells TMZ, she WASN'T trying to kill herself this week ... she just made some seriously bad decisions while high on drugs.
Kacey -- real name Courtney Roskop -- tells us, "I was not trying to kill myself. I was held at Northwestern University's psych ward for 48 hours, and was evaluated by many mental health experts who all agreed that I was pretty with it. And not psychotic."
She adds, "But they did tell me they felt I made bad decisions under the influence of drugs and alcohol. Duh!"
As we previously reported, cops raided Kacey's Chicago hotel room Monday night ... after she published several suicidal Twitter messages -- and it was littered with prescription pill bottles and broken glass.
According to law enforcement, she was covered in self-inflicted cuts and scrapes when they arrived -- but thankfully, based on the picture she sent us, they weren't that bad.