Long Lost Whoopi Letter: Dear Charlie, Quit the Coke
Long Lost Whoopi Letter:
Dear Charlie,
Quit the Coke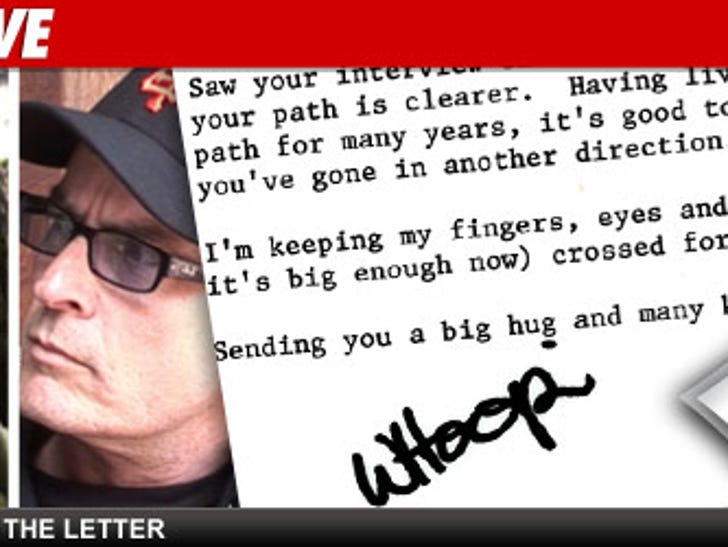 Months after Charlie Sheen OD'd on coke back in 1998, Whoopi Goldberg sent him a note containing heartfelt words of support ... and a REALLY bad joke -- and TMZ has obtained the original letter.
The letter is postmarked February 1999 -- less than a year after Charlie famously overdosed by injecting himself with cocaine -- and it references the actor's post-rehab "20/20" interview, in which Charlie claimed to be off the drug.
Whoopi -- who has publicly discussed her own battle with substance abuse -- writes, "Saw your interview on '20/20.' I'm so glad your path is clearer. Having lived on that path for many years, it's good to know that you've gone in another direction."
And now for the bad joke -- Whoopi continues, "I'm keeping my fingers, eyes and butt (because it's big enough now) crossed for your success."
Unfortunately, it seems Whoopi's words fell upon deaf ears.