Australian School 'Bully' -- I'm Not Sorry!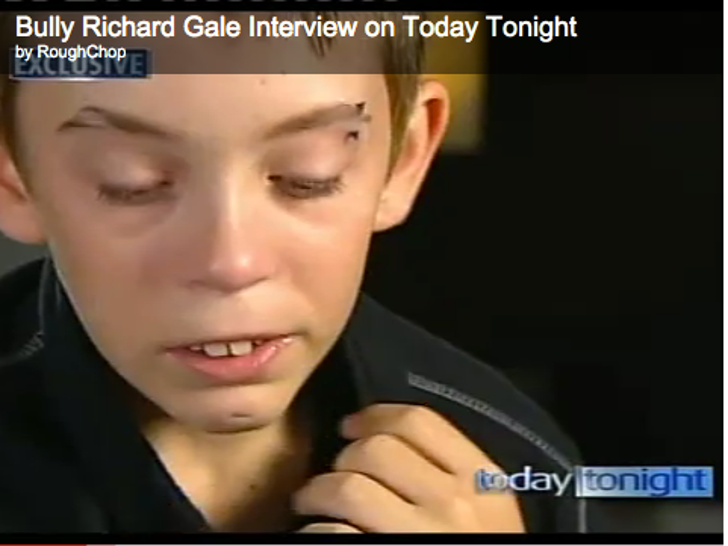 12-year-old Richard Gale claims he's not sorry for punching Casey Heynes in the face in the YouTube video that made him the world's most hated kid ... because Gale claims Casey bullied him BEFORE the camera was rolling.
Gale appeared on the Australian TV show "Today, Tonight" -- and said, "He abused me first.'
Richard claims Casey had verbally taunted him moments before the video begins ... and he got violent because he was "pretty angry."
After waffling back and forth about feeling sorry for the punch, Richard says he has nothing to apologize for because "[Casey] started on me first."
But Casey tells a different story, claiming, "[Richard] just came up out of nowhere and grabbed me by the shirt, and then he punched me in the face."