Lindsay Lohan -- The Perils of a Plea Bargain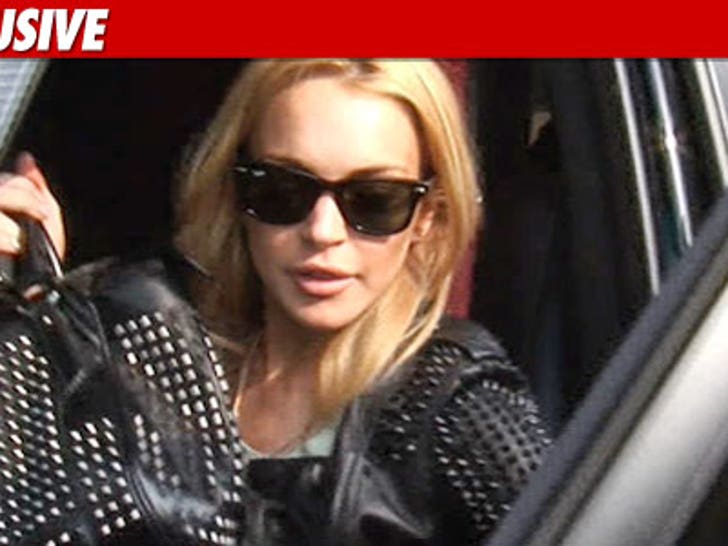 Lindsay Lohan is rolling the dice, whether she plea bargains her grand theft case or goes to trial, because even if she cops a plea, the judge could still throw the book at her.
TMZ broke the story ... Judge Keith Schwartz has indicated he would give Lindsay 3 months in jail if she cops a plea. That sentence translates to 19 days because of jail overcrowding.
But sources connected with the case tell TMZ ... Judge Schwartz reserved the right to change the sentence depending on the evidence that surfaces during Friday's hearing. And here's the bad news for Lindsay.
-- We've learned prosecutor Danette Meyers -- who is asking for 6 months in jail -- will argue Lindsay's performance on probation has been "unsatisfactory." She has missed AA meetings, gone to class with tea laced with alcohol and missed court appearances.
-- As TMZ reported on February 9, Meyers will allege Lindsay has a history of stealing -- a $12,000 mink coat in 2008, a $400,000 necklace in 2009, and a $35,000 Rolex in 2010.
-- The judge will read and consider Lindsay's probation report. As TMZ first reported, there is information in that report which is extremely damaging to Lindsay, and could impact her sentence.
If the judge feels Lindsay's conduct is worse than he thought when he met with Shawn Holley a few weeks ago, he could up the sentence ... possibly to 6 months.
And here's the biggest problem for Lindsay. If she accepts the plea, Schwartz will place Lindsay on 3 years probation. And what are the chances Lindsay Lohan can stay out of trouble for 3 years?