Lebowski Sweater, Rocky Gloves Hit Auction Block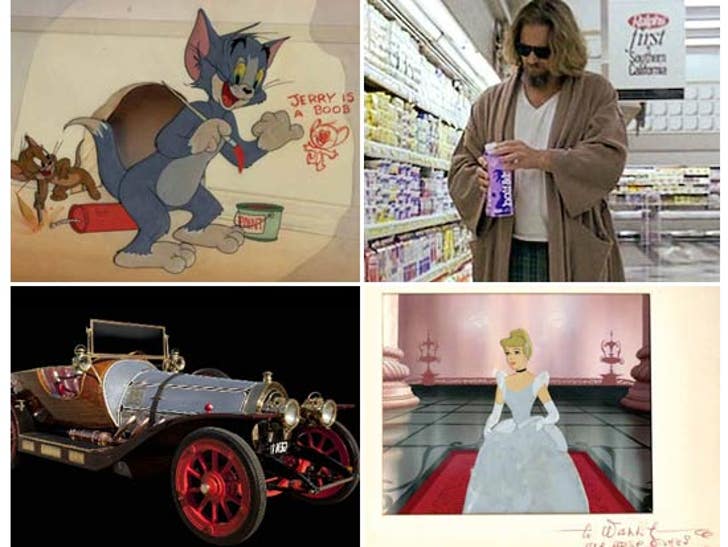 It might be the most incredible Hollywood auction we've ever seen -- featuring the Dude's sweater from "The BIg Lebowski," Stallone's gloves from "Rocky," and the actual car from "Chitty Chitty Bang Bang."
The whole thing's hosted by an organization called "Profiles in History" ... and it's scheduled to go down in May in Beverly Hills.
The "Chitty" car -- still functional by the way -- is the crown jewel of the auction, estimated to sell for anywhere between $1-2 million. Other awesome items to hit the block include:
-- James Dean's tweed jacket worn in "Rebel Without a Cause"
-- An original production cell from "Cinderella" signed by Walt Disney
-- A real-life EVERLASTING GOBSTOPPER from "Willy Wonka & The Chocolate Factory"
That's right. They're auctioning off your childhood dreams -- and if you're rich, you can buy them back.