Dr. Murray Propofol Pharmacy Shut Down
Dr. Murray
Propofol Pharmacy Shut Down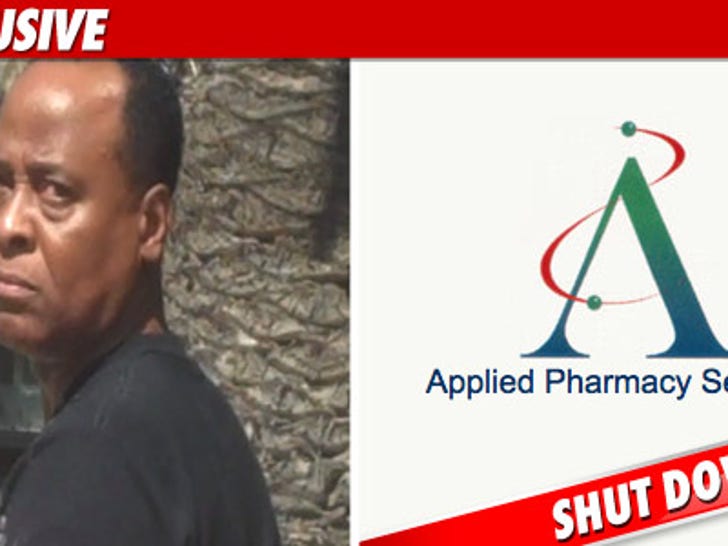 The Las Vegas pharmacy that supplied Dr. Conrad Murray with massive amounts of Propofol for Michael Jackson has been shut down ... TMZ has learned.
According to court documents obtained by TMZ ... "Applied Pharmacy has been shut down by the State of Nevada and will file Bankruptcy in 90 days."
The pharmacy shipped multiple packages of Propofol to Murray at his girlfriend's Santa Monica address in the months before MJ died.