Strahan: Ochocinco WON'T Make Pro Soccer Team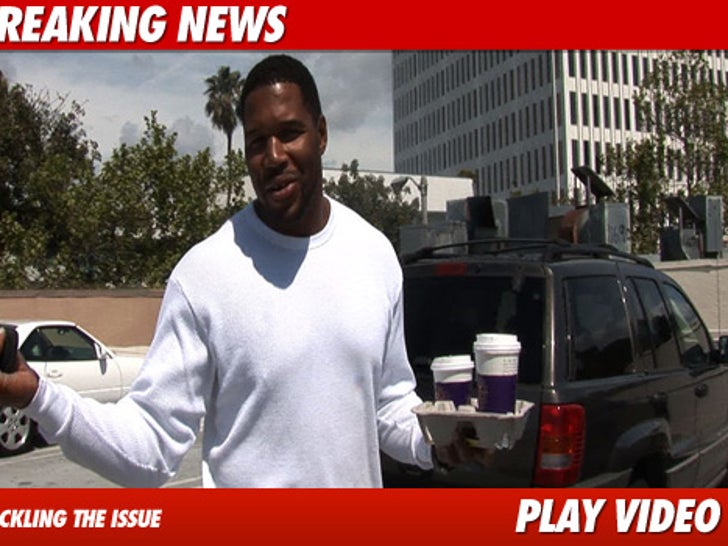 NFL legend MIchael Strahan thinks Chad Ochocinco's attempt to join a pro MLS soccer club is way out of his league ... saying flat-out, "I don't think he's gonna make the team."
Ochocinco was supposed to finish his NFL lockout inspired 4-day trial with Sporting Kansas City tomorrow -- but he's been asked to stick around until Monday so he can participate in their reserve game.
After that ... it's pretty much curtains ... a certainty even SKC's coach is preaching.
But Strahan doesn't think it's all for naught ... saying, "[SKC] know what they're doing. Give [Chad] a chance and get a little bit out of him at the same time."
Good publicity ... that's something OCHOCINCO knows a thing or two about.