Chad Ochocinco Takes Patriots Fan to Dinner
Chad Ochocinco
Takes Patriots Fan to Dinner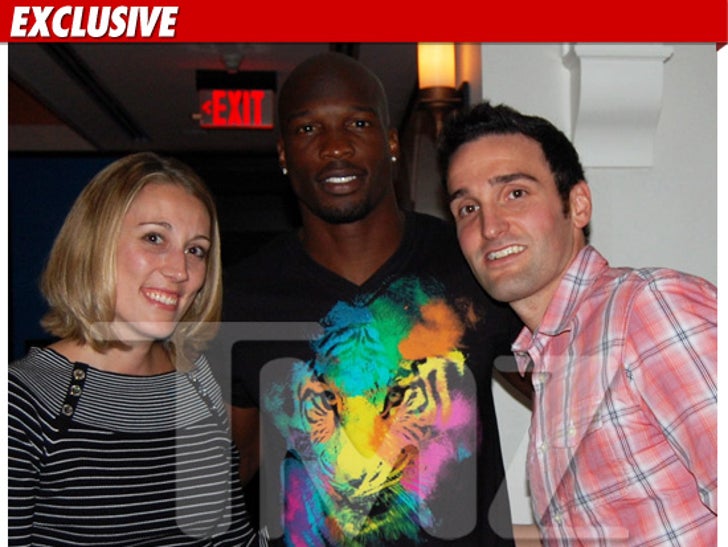 Chad Ochocinco didn't hold a grudge against Patriots fans this week just because Cincinnati played New England -- in fact, Chad singled out one Pats season ticket holder and bought the guy the dinner of his life.
The lucky fan is a dude named Will Ditullo -- a die-hard Pats supporter who built a friendship with Ochocinco through Chad's iPhone app.
After learning that Will recently lost his mother to diabetes ... Ochocinco made an effort to connect with the guy in Boston before the game.
We're told the two met up at a fancy restaurant near the Bengals' hotel in Boston -- and Will had the "night of his life" ... in which the two talked about everything from sports to how he coped with his mother's death.
Of course Chad picked up the bill -- but you can't really put a price on a night like that.