'Barefoot Contessa' AGREES to See Make-A-Wish Kid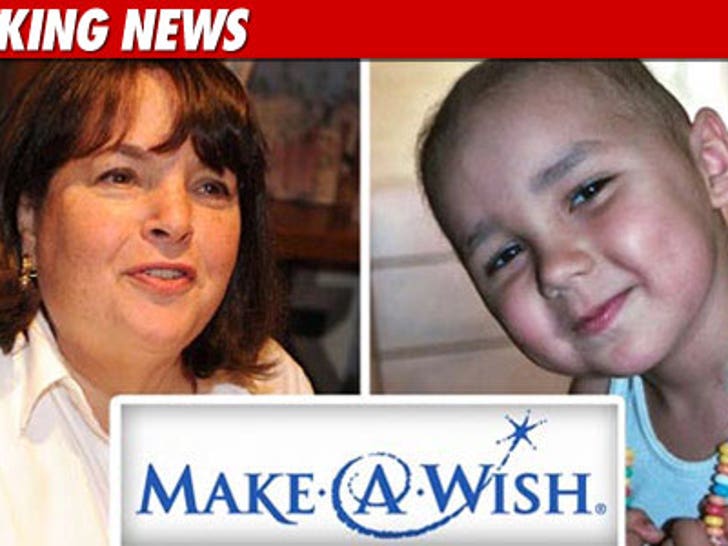 It's a MIRACLE!!!! "Barefoot Contessa" star Ina Garten has somehow found the time to meet with a Make-A-Wish foundation kid named Enzo ... after TMZ reported she denied his request TWICE.
Garten's rep released a statement explaining how the Food Network chef only "became aware of Enzo's story this weekend" .... and insists she will be calling the 6-year-old later today.
As we first reported, Enzo is battling leukemia -- and told the foundation he WISHED he could cook a meal with Ina ... because he watched her show with his mom while in bed battling the illness.
Enzo's family, along with the M.A.W. foundation, had confirmed that Garten declined to grant Enzo's wish due to scheduling conflicts -- TWICE -- but now, Garten's rep says she's willing to play ball.
The rep insists, "[Ina] looks forward to inviting him to spend some time with her at the Food Network studios."