[VIDEO] Nicki Minaj -- Lil Wayne Gets Big Booty Lap Dance
Nicki Minaj
Big Booty Lap Dance
for Lil Wayne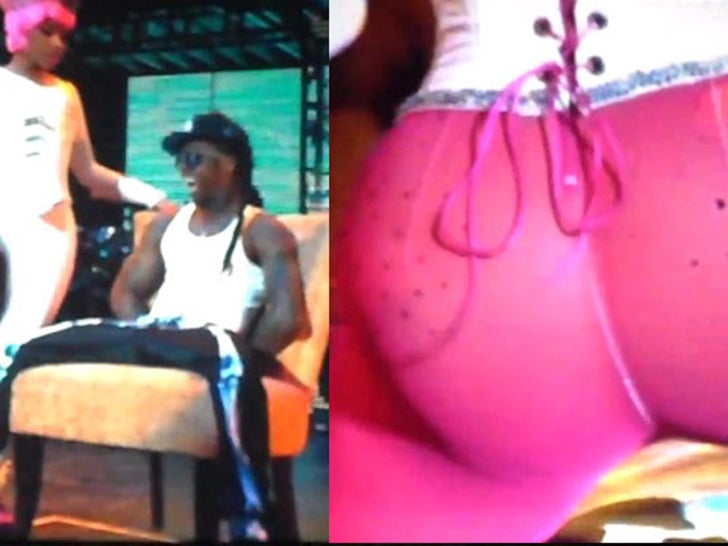 Nicki Minaj must be a magician ... because she made Lil Wayne's entire head disappear last night ... when she sat him down for a badonka-licious lap dance during their concert in New York.
Moments before Nicki grinded on Weezy for all to see at the Nassau Coliseum in Long Island, she laid out the ground rules for him ... saying, "You got three rules: Legs open, hands behind your back, mouth shut."
It was definitely a well-rounded performance.