UFC Fighter Takes Shot to the Head ... Via Beer Bong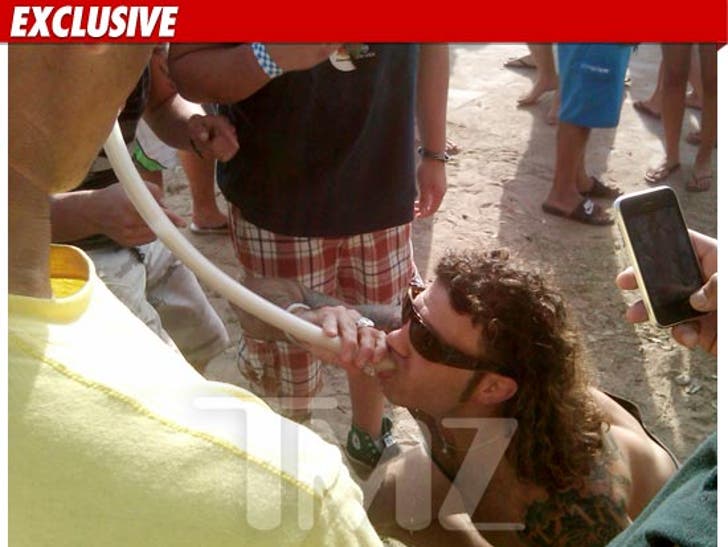 We're pretty sure funneling a beer on the beach in Lake Havasu does not help you in the octagon, but if it does ... UFC star Clay Guida is about to go on a winning streak.
Guida was there for Spring Break earlier this month, where he was hosting a party at a bar called Kokomo's. We're told the crowd cheered Guida on and he obliged by doing a beer bong with a few fans.
He doesn't look like a lightweight to us.