Panhandler Exploits Lindsay Lohan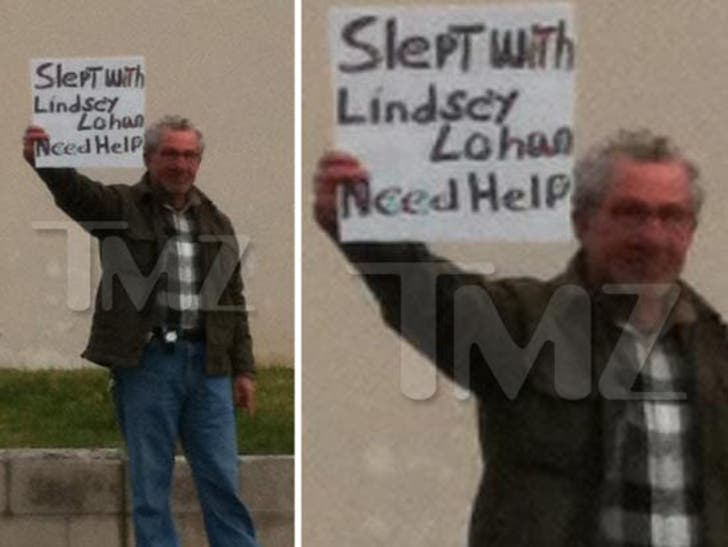 UPDATE: The man in the photo contacted us to say he's NOT actually homeless. No word on if he really slept with Lindsay.
Usually Lindsay Lohan is the one begging for attention -- but a homeless man in Huntington Beach, CA turned the tables on the troubled star yesterday ... all in an effort to make a well-deserved buck.
The man -- who's low on cash-flow but has a rich sense of humor -- was spotted yesterday near the 405 Freeway in Huntington Beach, CA ... holding up a sign that said, "Slept with Lindsay Lohan Need Help."
Lohan's people had no comment.