Liddell -- Drug Claims Are BS and I Can Prove It!!!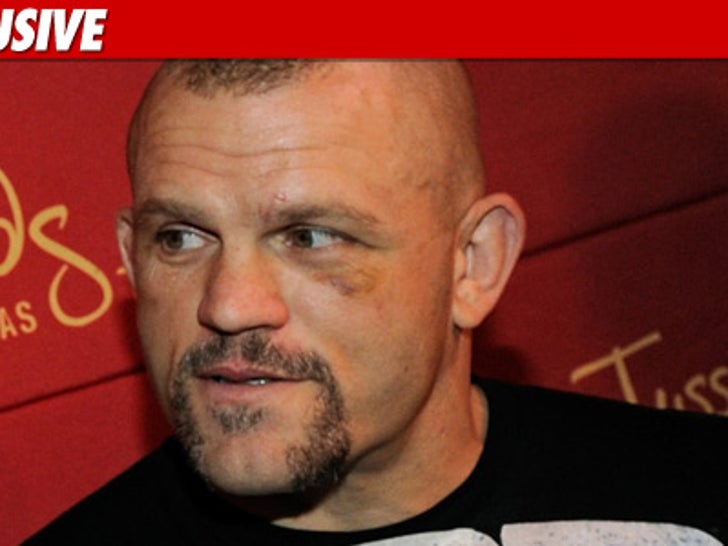 Chuck Liddell has been taking random drug tests for years ... as recently as February ... and they all prove his baby mama's claims of drug use are a CROCK -- this according to the Iceman's lawyer.
As we first reported, Geyer claimed Chuck "kidnapped" their son Cade from Lori Geyer's Colorado home last week -- after his judgment had been affected by illegal drug and alcohol use.
Now, Liddell's attorney, Greg Emerson, tells TMZ ... Geyer's allegations are "ridiculous and made out of desperation by someone seeking to exploit her son for financial gain."
Emerson continues, "Mr.Liddell has undergone random drug testing for years, as late as February of this year, and has never tested positive."
As for Geyer's allegations of "kidnapping" -- Emerson says, "Mr. Liddell had every right to travel with his son and kept him in California only after learning about the abuse his son was suffering in Colorado."
Last week, Chuck told a judge he believed Cade was being abused by his mother in Colorado -- and requested full custody.
Chuck and Lori are set to square off in a Colorado courtroom on Tuesday.