Chuck Liddell Asks Judge for Full Custody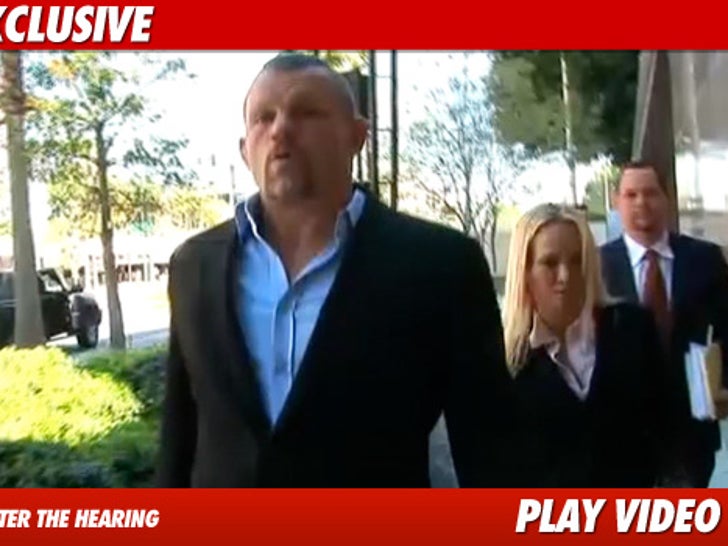 Chuck Liddell is in an L.A. courtroom asking a judge for full custody of his son, after the boy allegedly told him he didn't want to live with his mom anymore.
Sources tell us 12-year-old Cade was visiting Chuck from Colorado, where he lives with him mom, Lori Geyer. Chuck claims the boy was depressed and upset and didn't want to go back. And, Chuck says, Cade complained he was "living with a severe toothache for 2 to 3 months."
Chuck took Cade to a dentist, but feels his son's "health and safety are at risk."
Chuck's lawyer mentioned in court the boy was allegedly abused by being forced to perform physical labor -- including snow removal.
The judge ruled that the Colorado courts have jurisdiction over custody so a hearing has been scheduled there on Tuesday.
UPDATE: After the hearing, Chuck said he was there to "protect" his son.