Kim Kardashian & LaLa Vazquez -- Apartment Shopping in Jersey
Kim K to Carmelo:
Let's Be Neighbors!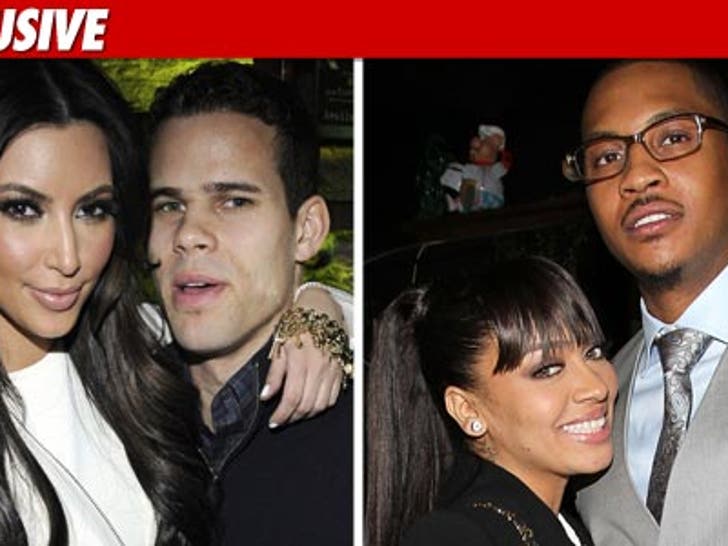 Kim Kardashian and BF Kris Humphries are joining forces with Carmelo Anthony and his wife LaLa Vazquez -- because TMZ has learned, the two couples might soon live in the same building in NJ.
It's no accident either -- sources close to Kim tell TMZ, Kim and LaLa are apartment shopping in Alpine, New Jersey together ... so when their men are out playing basketball, they have each other to hang out with.
As we previously reported, Carmelo and LaLa have been scoping out Jersey for a while -- to escape Manhattan ... and have enough breathing room to raise their 3-year-old son.
But Kim's still got one foot in L.A. -- we're told she'll be keeping her home back west ... for the off season.