Carmelo Anthony in a New Jersey State of Mind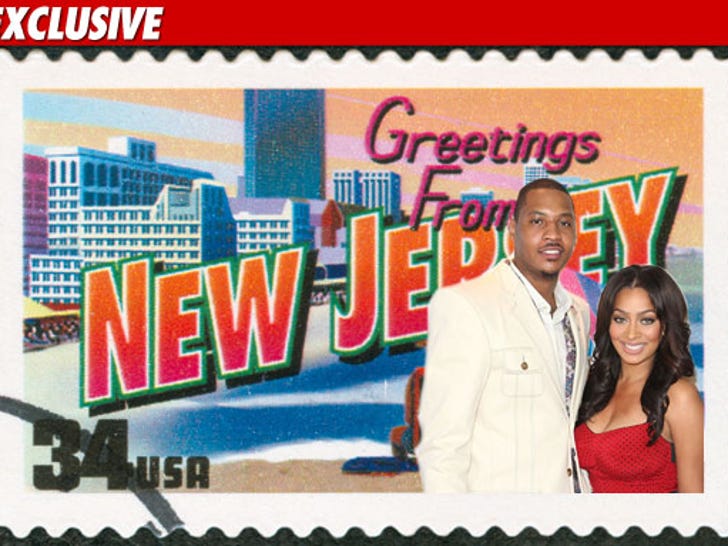 Carmelo Anthony and Lala Vazquez want outta New York City -- when it comes to ridiculously expensive housing anyway -- and they're actually eyeing New Jersey (GASP!) ... TMZ has learned.
Sources close to the NY Knicks star and his wife tell TMZ they have no interest in plunking down "$30,000 a month for an apartment" in Manhattan ... no matter how shmancy it is.
Melo just got a $65 million contract extension, so money isn't the issue -- instead it's all about a backyard and space for the couple's 3-year-old son to play. We're told that's why they're seriously shopping the wide open spaces of Jersey -- and passing on a luxury pad near the one Alex Rodriguez just bought for $6 million.
Other NYC 'burbs are still in the running, but If Melo keeps dropping 26 per game ... he can live anywhere he wants (except Boston) -- and Knicks fans will love him.