Tito Ortiz -- WRECKED at Celeb Race Practice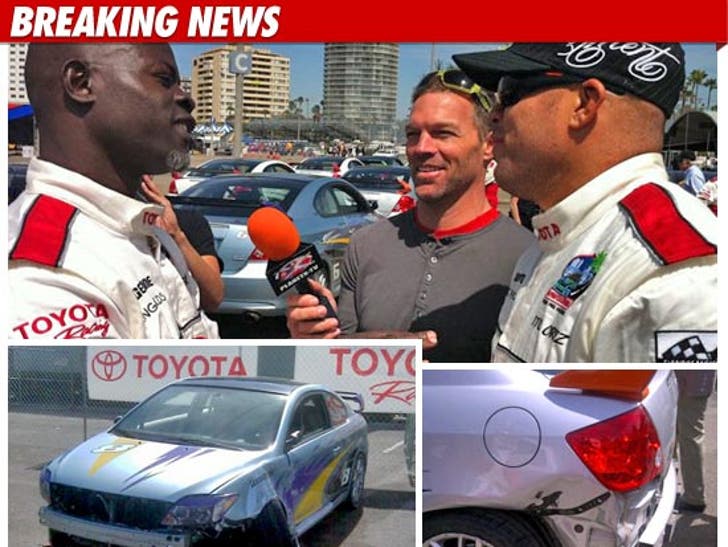 Tito Ortiz crashed his Toyota Scion, not once ... but TWICE … during a practice run for the 2011 "Fueled by Fame" Toyota Pro/Celebrity Race yesterday.
The former UFC champ sped his car into a wall—and then smashed into the rear bumper of another car driven by "Blood Diamond" star Djimon Hounsou. Fortunately, nobody seemed to be injured.
Ortiz will clearly need a new car for the actual race, set to go down in Long Beach on April 16.