Betty White BLASTS Lohan, Sheen
Betty White
BLASTS Lohan, Sheen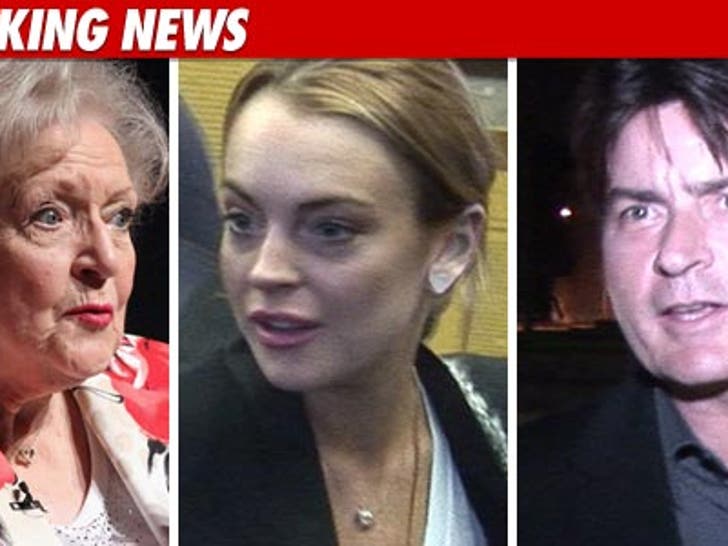 Betty White just UNLOADED on Lindsay Lohan and Charlie Sheen -- claiming she "cannot stand" their over-the-top lifestyles ... and blasting them for letting their careers spiral out of control.
Betty went off on the stars yesterday ... telling the Daily Mail, "I cannot stand the people who get wonderful starts in show business and who abuse it. Lindsay Lohan and Charlie Sheen for example."
But Betty didn't stop there -- claiming, "They party too much, don't learn their lines, are unprofessional, and they grumble about everything. I think they are terribly ungrateful."
Back in her day, Betty adds, "We considered ourselves lucky ... and were always on our best behavior in public." Times have changed.