'Jersey Shore' Season 4 -- ENTIRE Cast Signs for Season 4
'Jersey Shore'
ENTIRE Cast Signs for Season 4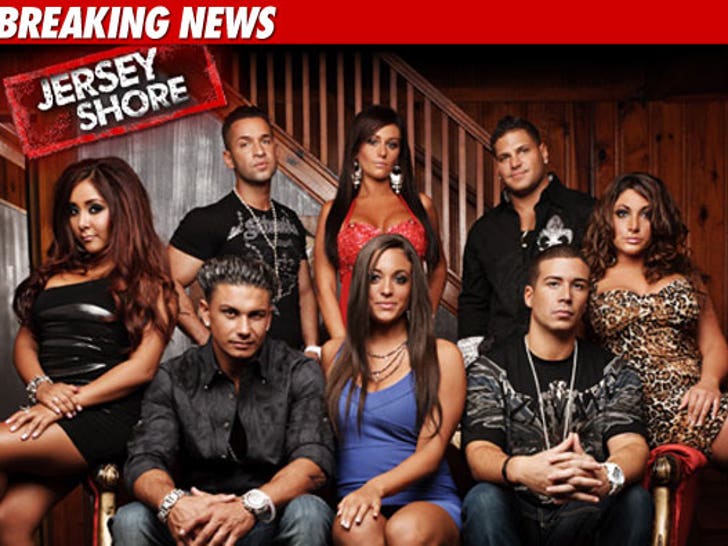 Snooki ... The Situation ... and the rest of the "Jersey Shore" crew have FINALLY signed their contracts for Season 4 ... and will head to Italy in May.
So far, it's unclear how much cash each castmember will rake in per episode -- but sources involved in the negotiations tell us everyone is "very pleased with the outcome."
As TMZ first reported, the cast was trying to put the screws to MTV because they all realized this season could be their last ... and they wanted to score a HUGE payday while they still can.
Good move for the Situation, Ronnie and Vinny ... who DON'T have spin-off shows to fall back on.