'Jersey' Cast -- Holding Out for MORE MONEY
'Jersey' Cast
Holding Out for
MORE MONEY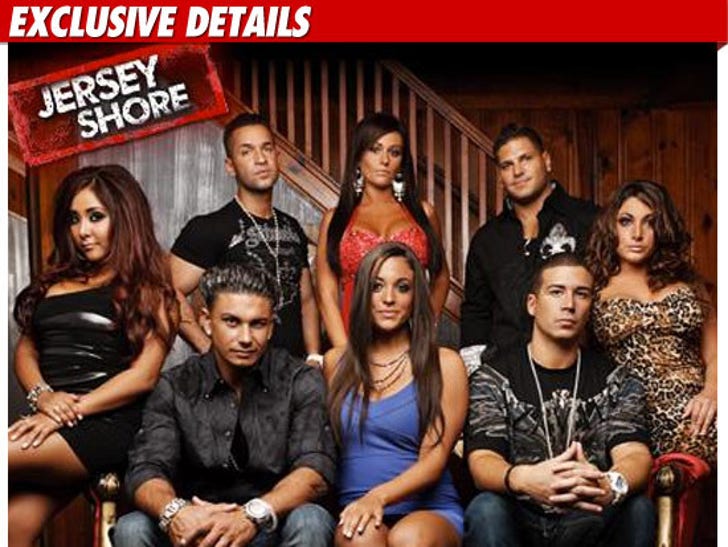 Several "Jersey Shore" cast members are putting the screws to MTV -- refusing to renew their contracts until they get more money -- and we're told, it's all because this upcoming season could be their last.
Sources close to the cast tell TMZ, the "Jersey" stars in question realize the joyride might be coming to an end -- and they want to milk MTV ... while they still can.
Another disputed point -- the number of personal appearances, which can pay up to $40,000 a pop. MTV is adamant about limiting that kind of exposure, but the guidos and/or guidettes in question wanna get that cheese.
So far, we're told only Ronnie has signed -- and while the rest plan to follow suit (duh) ... they better do it fast. Season 4 is scheduled to start shooting in Italy within the next few weeks.
Calls to MTV weren't returned.